After you have created the domain from Plesk panel, go to Websites & Domains List, click on your domain to view details of your domain settings.
Now click on FTP access, and from the List click on the main username. In the FTP details for the user page, you will see an option says 'Access to the server over SSH' with a drop down that primarily says 'Forbidden'. You may select the kind of SSH, you would like to give to your user. If you are familiar with the 'jailshell' in Cpanel, then it is the option that says '/bin/bash (chrooted)', or you may select /bin/bash to give them normal shell.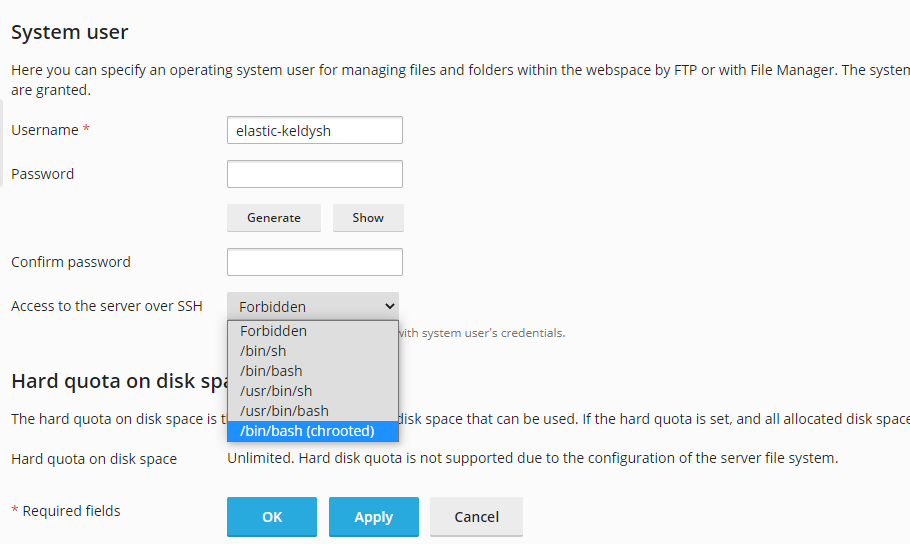 Now, you may press 'Apply' to set SSH access to the user.